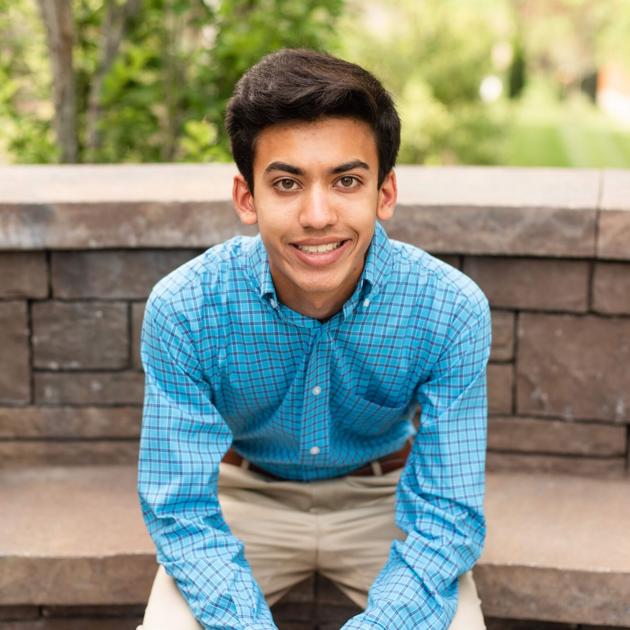 The COVID-19 pandemic has brought out the philanthropist of many people, and a Ravenwood high school student has been using his special skills to give to his community in a more needy area: web design.
Shiv Mehta, a young man from Ravenwood Risingwood, was looking for, like many students, something to keep him busy in the summer of 2020. After taking an AP computer course last year, during which he learned JavaScript, he wanted he continued his interest in and became a certified web developer, which he achieved in just a couple of months, adding HTML and CSS to his coding language repertoire.
"I always had a passion for creating digital content and I came across these websites developing programs like WIX and Squarespace, and I just thought,' Let me try it out and see what I can do with it, '" he said. Mehta.
With a basic knowledge of web design, he decided to develop his skills while helping people in need during a pandemic that created a growing demand for business websites. Thus was born iBuild Websites.
"I feel really strong with the digital divide and I see that normally people who can't access digital technologies have a lower socioeconomic level, and I think COVID has perpetuated this last year and this year because almost everything changed in a virtual or digital environment, "he said." People who couldn't access this technology really suffered during that time. "
He decided that he would be in charge of offering free web design services to those who could not afford to hire a professional. He published on NextDoor and other online platforms, in addition to publishing brochures around the city to reach people who may not have much digital presence.
"I am just starting out. It's only been a year and a half since I created websites, so I have it calmly, first I do what I know and finally I start to get into more advanced and nuanced designs ". he said, adding about his current design style: "These designs are really good for people looking for something simpler."
To date, he has created sites for six clients, some of whom appear on his own website as examples of his work. He shared that he usually starts by asking his customers what they would like to see included on the site, creates a rough draft, and then makes the necessary modifications until the customer is satisfied with the finished product, a process that takes a few weeks.
He shared that he plans to continue his work to help those who need it throughout the community and that he is open to consultation from anyone who needs it.
"I try to actively expand my outreach, looking for new customers every day, because I think the more the better," he said. "It can only help people."
For more information or to contact Mehta, visit their website at shiveroni.wixsite.com/ibuildwebsites.