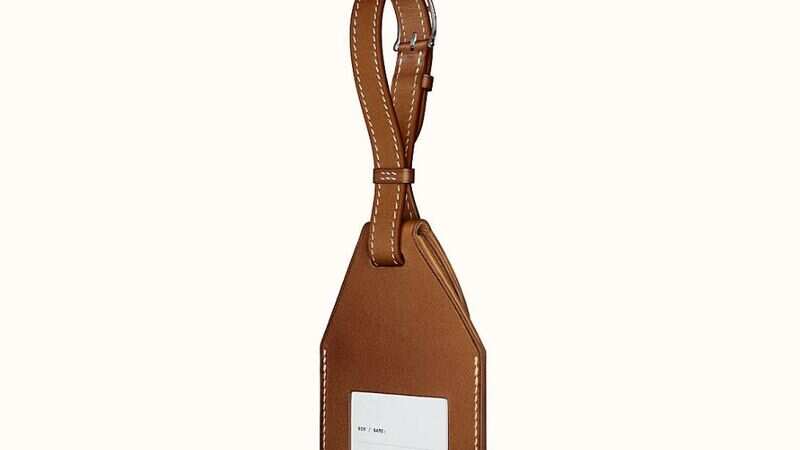 apple recently expanded its partnership with Hermès which allows the luxury goods manufacturer to sell the newly launched AirTag and its accessories. Hermès now offers the "Hermès Apple AirTag Travel Tag" at a price of $ 699. The travel tag comes in "Fawn Barenia calfskin" and can accommodate a single Hermès AirTag. It is now available to place orders and will go on sale on April 29th.
Made in France, the $ 699 travel label has white brown leather stitching. It is 8.1 inches high and 2.6 inches wide. The AirTag Hermes comes "engraved with the iconic signature Clou de Selle". The travel label includes a blank space where you can enter details such as your name, contact number, address, and email address.
Using the Find My app on their iPhones and / or iPads, users can find lost or lost items by tying them to an AirTag.
MagSafe case per iPhone 12 and 12 Pro
In addition to the $ 699 leather travel label, Hermès also offers the first one MagSafe case for iPhone 12 and 12 Pro at $ 570. The MagSafe case is made of light brown Fauve leather and can be magnetically attached to the iPhone. In addition to MagSafe accessories, it also supports Qi accessories. The case can be pre-ordered right now. It will start shipping from April 27th.
FacebookTwitterLinkedin