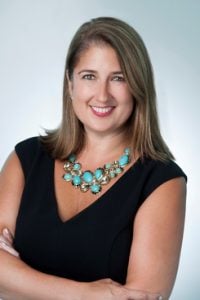 (Photo: Shutterstock)
Law firm Reed Smith is expanding its emergency child care coverage as part of a new global network to support working parents, amid an industrywide turn toward greater benefits in a tight talent market.
The firm's new "Family Network" replaces a "Family Support Initiative" that launched last August in response to the dislocations imposed by the COVID-19 pandemic. The initiative marked an attempt to gather resources in one place and start a dialogue among parents at the firm.
Through the Family Network, Reed Smith is expanding these resources through a global partnership with corporate benefits provider Kunik. And while the firm has already offered backup child care through provider Bright Horizons, it's increasing the number of days available and also allowing personnel to exchange this care for online tutoring provided by the company's tutoring partners.
"COVID taught all of us a lesson, and that was we had to provide as much as we absolutely could to families and other professional staff," Reed Smith U.S. director of human resources Nita Gordon said in an interview.
The prior Family Support Initiative was designed to provide working parents or those caring for family members with details about the firm's policies and benefits. These include child care, tutoring resources, leaves of absence, and flexible work scheduling options. Also available is a ramp-up/ramp-down opportunity before and after leave and a true-up benefit for those who elect to work a part-time schedule but end up working more than their part-time schedule.
The new unit breaks these resources into eight core life stages: family planning, baby, toddlers and preschool, school age, teens and college prep, college and empty nesters, retirement planning, and elder care.
And the partnership with Kunik will expand the resources available, as firm employees will receive access to a global, members-only caregiver network, digital platform and resource library, and a series of live expert talks.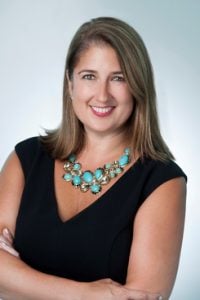 Casey Ryan
"It really takes the full spectrum of all anticipated needs that any lawyer or professional member may have, and it provides very fulsome resources that are targeted to each phase of life," said Reed Smith chief talent officer Casey Ryan.
Reed Smith announced last month that it is fully reopening its 17 U.S. offices Sept. 7, when lawyers and most staff will be expected to work in the office some of the time. The firm is easing back into office life with its "Welcome Back Wednesdays" program in June, after increasing capacity in May.
The firm has also set up new flexible work schedule guidelines for attorneys to work remotely sometimes, while they are expected to be in the office on a regular basis. And staff are being designated into three groups as office-based, hybrid and fully flexible workers.
But, according to Ryan, the program's roots were planted well before Reed Smith began engineering the return to the office.
"I would say the impetus for the Family Network probably started the day after we started the Family Support Initiative," she said.
Conversations continue at Reed Smith about further expanding benefits. For example, the firm is also looking into a compassionate leave policy that goes beyond existing bereavement coverage to apply to events like miscarriage.
A number of law firms have been enhancing their benefits and programming for parents since the  start of the pandemic. In 2020, Perkins Coie twice doubled the number of days of backup child care it offers through Bright Horizons, from 20 to 40 and then to 80. Foley & Lardner offered paid memberships for attorneys and staff to Care.com, which helps families find, manage and pay for child care.
This year, Akin Gump Strauss Hauer & Feld expanded parental and family leave for its U.S. business services staff and launched a new adoption, surrogacy and fertility resource, while also providing surrogacy benefits for the first time to U.S. personnel and enhancing adoption benefits.
But, particularly with regard to parental leave, there's room for improvement, according to a recent report from Major, Lindsey & Africa. While a majority of 154 firms surveyed provide for 14 weeks of paid maternity leave or longer, and the vast majority of firms also provide other kinds of benefits, including assistance for surrogacy and egg freezing and adoption assistance, gender-neutral leave policies are still not the norm.
###[ad_2]
Originally Appeared Here