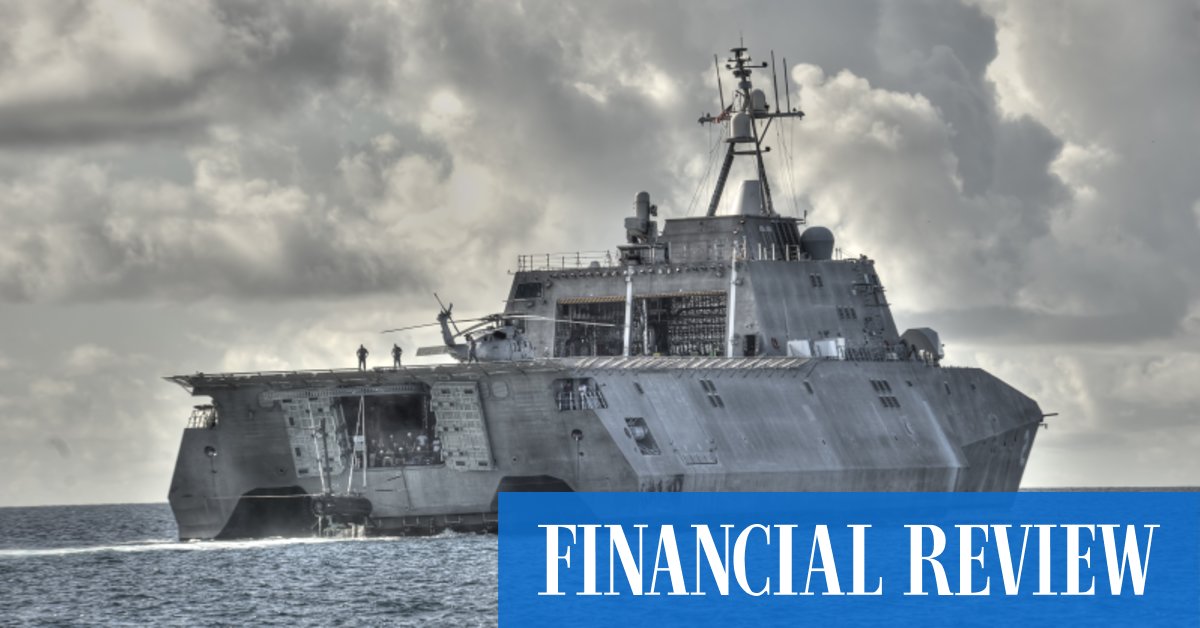 Austal is also under investigation by US authorities over an alleged delay in informing the market of a big write-back on the navy work.
ASIC's civil proceedings allege Austal and its former chief executive, David Singleton, breached the Corporations Act and ASIC Act.
The watchdog alleges Austal failed to immediately disclose to the market a material change in its prior earnings guidance.
Austal had indicated it expected its US shipbuilding business to be profitable in 2015-16, but subsequently became aware that it would likely generate a significant loss.
The shipbuilder provided earnings guidance on December 10, 2015, that suggested the US business' earnings before interest and tax margin to be in the range of 4.5 per cent to 6.5 per cent and it expected to see margin improvement on its near $3.5 billion program to build littoral combat ships (LCS) for the US Navy.
The company affirmed its earnings guidance on February 23, 2016.
ASIC alleges that from at least June 4, 2016, Austal was aware that a write-back was likely required of at least $US90 million, which would generate a significant loss for the US business.
The Austal share price plunged on July 4 when it said it would report a $US115 million write-back on work in progress under the LCS program and record a statutory group EBIT loss in the range of $116 million-$121 million for fiscal 2016.
ASIC alleges Austal engaged in misleading or deceptive conduct by failing to correct or withdraw its previous guidance before the July 4 disclosures.
Mr Singleton is accused of failing to exercise reasonable care and diligence as a director of Austal. He faces penalties of up to $400,000 if the ASIC case succeeds.
Mr Singleton said the matter related to an announcement made by Austal nearly five years ago concerning a very complex review which he instigated soon after becoming chief executive.
"ASIC contend that an announcement could have been made a month earlier than the announcement actually made. My view is that the company's investigation was not sufficiently complete in several areas to support an earlier announcement which did not itself risk misinforming the market," he said.
ASIC is seeking declarations and pecuniary penalties.
Austal said it would consider the documentation provided by ASIC before deciding its next steps.
The company is also being investigated by the US Department of Justice and the Securities Exchange Commission in relation to the events of 2015-16.
In February, Austal conceded there had been inaccuracies in internally generated cost estimates for building the littoral vessels. It said this resulted in the costs being understated by the US arm of the business.
The admission came after an external investigation commissioned by Austal and resulted in the resignation of Austal US president Craig Perciavalle.
The Austal share price had fallen 6¢ to $2.26 by mid-afternoon on Thursday.
###[ad_2]
Originally Appeared Here