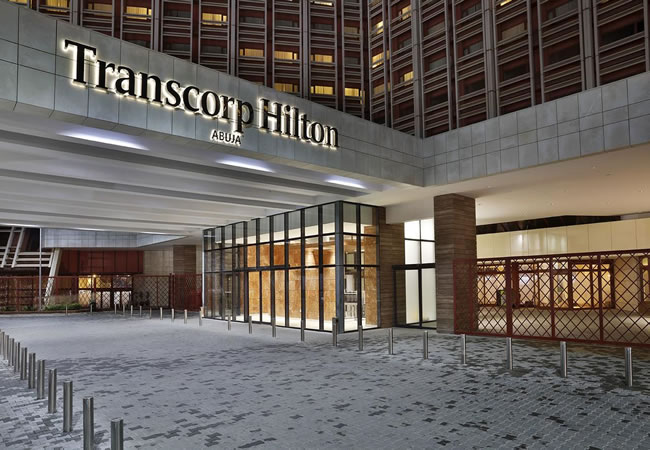 Transcorp Hotels Plc. has assured that its newly launched digital platform 'Aura' will help grow a new breed of entrepreneurs who will leverage the app to showcase their product offerings.
Speaking at a virtual press briefing held on Monday, the Director, Business Development Aura by Transcorp Hotels plc, Ifeoma Okafor-Obi, said Aura is for everyone as the App is not restricted only to the hospitality value chain but for any, Small and Medium-scale Enterprises, Property owners or providers of other services that people are willing to pay for.
Her words: "We are just giving them a platform that serves as a level playing field where they can come on board and make some money, rather than creating individual micro-sites where they do different things
"It can be for instance that your skill is to teach people how to cook Jollof rice. It is for people who have unique skills to come and showcase them."
Ifeoma described Aura as a unique and amazing online platform that literally helps "you to book accommodation, vacation and every other thing needed for a memorable lifestyle."
According to her, it also helps people partake in hospitality and earn money
Aura by Transcorp Hotels, a digital platform that connects people to unique accommodation, great food, and experiences is Transcorp Hotels' new business expansion, and being launched as part of its asset-light model, leveraging technology to deliver true hospitality for all to experience.
It allows homeowners, hoteliers, restaurateurs and experience providers to earn income by listing their properties or services on Aura.
Aura by Transcorp Hotels is available on Android, iOS and the web.
In terms of accommodation, Ifeoma said houses, experiences and hotels available on the platform are accessible by all income groups depending on one's pocket.
Aura, according to her, is riding on the pedigree of the parent company Transcorp with over 30 years of existence in the hospitality industry.
"Transcorp has amazing customer experience and we are bringing all that quality to the platform. We are also democratising the understanding of what hospitality is all about," Ifeoma added.
She said the guest management and customer experience team ensures that issues are resolved and the security of customers is guaranteed.
The Director, Business Development also said the COVID-19 challenge to the hospitality industry has thrown up the opportunity to showcase Nigeria's domestic travel and leisure industry and has shown people that "there are many things you can do in Nigeria. And that you don't have to leave Nigeria to have an amazing and memorable experience."
Above all, she said listing on the platform is free and saves the cost of advertising for users who also have the advantage of paying in local currency and " we charge only 7.5 per cent on transactions that go through our platform."
Also commenting, Mrs Dupe Olusola MD/CEO, Transcorp Hotels Plc, said Aura is a wonderful platform that is new in Nigeria.
She observed: "We are very happy that we are at the forefront of leading this initiative. imIt positions us as the leading hospitality company to deliver much more in Nigeria.
"The domestic tourism market is crying for investment and we believe that this is giving an opportunity to so many people to invest; opportunities to enjoy the beauties that we have across Nigeria as well as the accommodation that we have as well."
Transcorp Hotels Plc., the leading hospitality Company which owns the award-winning Transcorp Hilton Abuja and Transcorp Hotels Calabar, on 8th July officially launched Aura by Transcorp Hotels at The Transcorp Hilton Abuja.
Vice President Prof Yemi Osinbajo led the launch at The Transcorp Hilton Abuja.
YOU SHOULD NOT MISS THESE HEADLINES FROM NIGERIAN TRIBUNE
No Evidence Arab League Sent Warning Message To FG On Biafra Movement
CLAIM: A Twitter user claims that the Arab League of Nations sent a warning message to the Nigerian government on the Biafra movement.
###[ad_2]
Originally Appeared Here