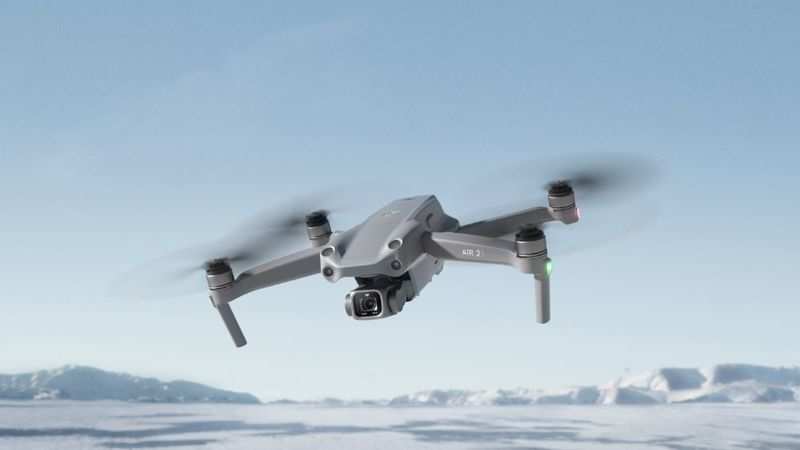 DJI he seems to be in a hurry with his drone launches. It had just been a month since the drone was launched by the company and it is ready with another. He drone manufacturer has released the Air 2S, a camera drone that can take up to 20MP with the help of a larger sensor (1-inch CMOS) compared to the previous model and shoot 5.4K video at 30 fps. In the lower video settings, the camera can record 4K video at 60 fps or 120 Mbps.
The drone, according to the company, can assess the environment in four directions: up, down, forward and backward. DJI claims that it has worked and improved the algorithms of advanced pilot assistance systems (APAS 4.0), so that DJI Air 2S it is more likely to avoid obstacles even when moving at high speed.
The new drone comes with the company's O3 (OcuSync 3.0) image transmission technology. It has 4 antennas with double frequency of 2.4 / 5.8 GHz.
With this drone, the company has introduced Mastershots, an upgrade to Quickshots. "MasterShots is an advanced smart feature that offers users the best shots anywhere with just one touch. Just select the theme, and the drone will film while performing ten different maneuvers in sequence, maintaining the central frame of the theme and generating a short cinematic video afterwards, "says DJI.
FacebookTwitterLinkedin