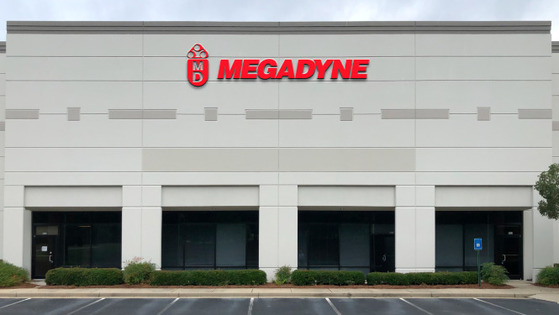 Welcome to Thomas Insights — every day, we publish the latest news and analysis to keep our readers up to date on what's happening in industry. Sign up here to get the day's top stories delivered straight to your inbox.
Megadyne Group has revealed plans to relocate its U.S. engineered belt business from Cumming, Georgia, to Buford, Georgia — a move that will double its manufacturing operations. The Ammega Group member is a manufacturer of engineered belts used in automation and robotics, packaging, food, medical, material handling, paper and print, hygiene, glass, and other areas of industry.
"Market demand for our products and services continues to grow both regionally and globally, requiring us to build a strategy to satisfy current and future demands coming from our OEM and distributor channels in support of the key markets we serve," said Vice President of Marketing at Ammega Americas Steve Facetti.
Since Megadyne acquired Belt Corporation of America in 2014, it has experienced substantial growth in its facility. The company's ongoing investment in automation and process development now necessitates an expansion. Megadyne expects to fully transition its operations to Buford by the end of this year.
"We need to invest now in order to satisfy our customers and prepare for the projected growth we see throughout the markets in which our products are used. We recognize when our customers succeed, we succeed as well," said Zouhir Adlani, the general manager of Megadyne's engineered belt business in the Americas. "With our growth projections, additional technology and automated equipment will be added to address customer demand."
U.S. Vice President and General Manager of Power Transmission Kyo Oh echoed this, saying: "With business growth along with the post-COVID-19 resurgence of the U.S. economy, Megadyne is excited to expand in the U.S. to serve the Americas. We are eager to increase capacity and provide greater technical capability for engineered belts."
Megadyne's announcement follows a string of significant investments within the past few months from Ammeraal Beltech, also a member of the Ammega group. Last month, Ammeraal Beltech announced an expansion of its uni modular belt and chain business in Reading, Pennsylvania, and, in April, it announced its new synthetic belt manufacturing plant in Buford, Georgia.
This article was sponsored by Megadyne Group, a member of the Ammega Group and an ISO 9001:2008 certified manufacturer of custom and standard belting.
Image Credit: Image courtesy of Megadyne Group
How Dressing Casually Signals Status, Power Next Story »
More from Business & Industry
###[ad_2]
Originally Appeared Here