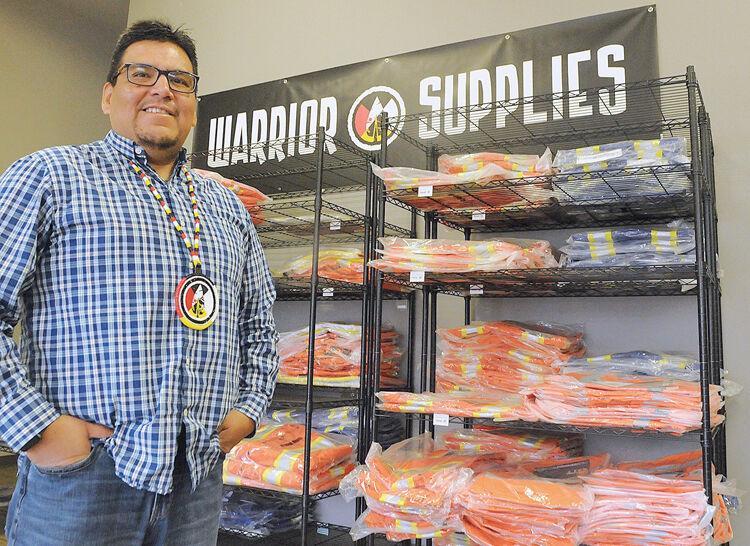 In recognizing the Canadian Mental Health Association's Mental Health week last month, the Business Development Bank of Canada released their third report of their tracking of the state of Canadian business owners' mental health during the COVID-19 pandemic.
The survey, which began in March 2020 and continued into March of this year, provides a "barometer of entrepreneurs' mental health" throughout the year. The survey found health and well-being is linked to the financial health of a business with a varying effect as COVID-19 cases rise and fall. This in turn affects the mental health of entrepreneurs.
Despite mental health challenges and the threat of their business closing, entrepreneurs have been resilient and are building coping skills, according to the report.
For Jason Thompson, the owner of Superior Strategies, the stresses came with the business risks he was taking on when the pandemic broke out.
Superior Strategies is a northern Ontario-based, entirely Indigenous project management consulting and training business which also provides safety equipment, personal protection equipment and work-wear to clients.
Because Thompson was able to diversify, his company has faired well during the pandemic.
"We were struggling originally with landing new customers and landing new opportunities when COVID hit and we diversified and landed products, like N-95 masks and it really saved our business," he said. "We actually had positive impact from COVID. I know there are lots of people who haven't had the same experience as me and have had some really tough times, but we were able to source masks, sanitizers and wipes early on in the pandemic which from the supply side, ultimately saved our business."
Thompson says they did have their share of concerns and worries. While in the process of starting their Warrior Workwear line, COVID-19 delayed the arrival of those products by about six months.
"That was a worry because we were making all these promises pre-COVID," Thompson said.
"We were telling people it will be here in March and then it was pushed back, (again and again)," he said. "That caused a bunch of stress . . . you never want to over-promise and under-deliver."
To add to the stress, Thompson purchased the Office Supply business.
"That also worked out because they were already established online and with more and more people working from home, this side of the business also progressed."
Thompson has doubled their workforce in the last year and a half to up to 14 staff and a few seasonal workers.
"By the time that it's all said and done, we will be up to 18," he said.
Thompson, who does a lot of volunteer work, coaches hockey teams, and is a board member of the Thunder Bay Chamber of Commerce among other things, says the challenges of COVID-19 were also found in "everyday living."
"I realize more-so now, where your mental health is suffering . . . not going out and spending time with your friends and family — it weighs on you," he said. "The stuff we used to take advantage of like racing home from work to go coach a hockey practice — what I wouldn't do to have that back today. I think at the end of all this we will all have a deeper appreciation for all the things we took for granted."
Thompson says they were fortunate to be able to be so flexible in what they are doing because it gave his family a chance to reconnect and get in touch with their roots.
Meanwhile, the report also illustrates the main sources of stress for entrepreneurs — of whom only 59 per cent are fully operating in Canada. Among the worries of the survival of their business, they are also stressed at the impact on their families and their employees.
Suggestions and advice to combat the negative effects of the pandemic, outlined by a panel of mental health experts is also found in the report.
The Business Development Bank of Canada hopes the report encourages entrepreneurs to seek help and make their well-being a priority so they cannot only survive this crisis but come out stronger. The report also serves as a reminder to Canadians that business owners are struggling and people can support them in a number of ways, including by buying local.
###[ad_2]
Originally Appeared Here