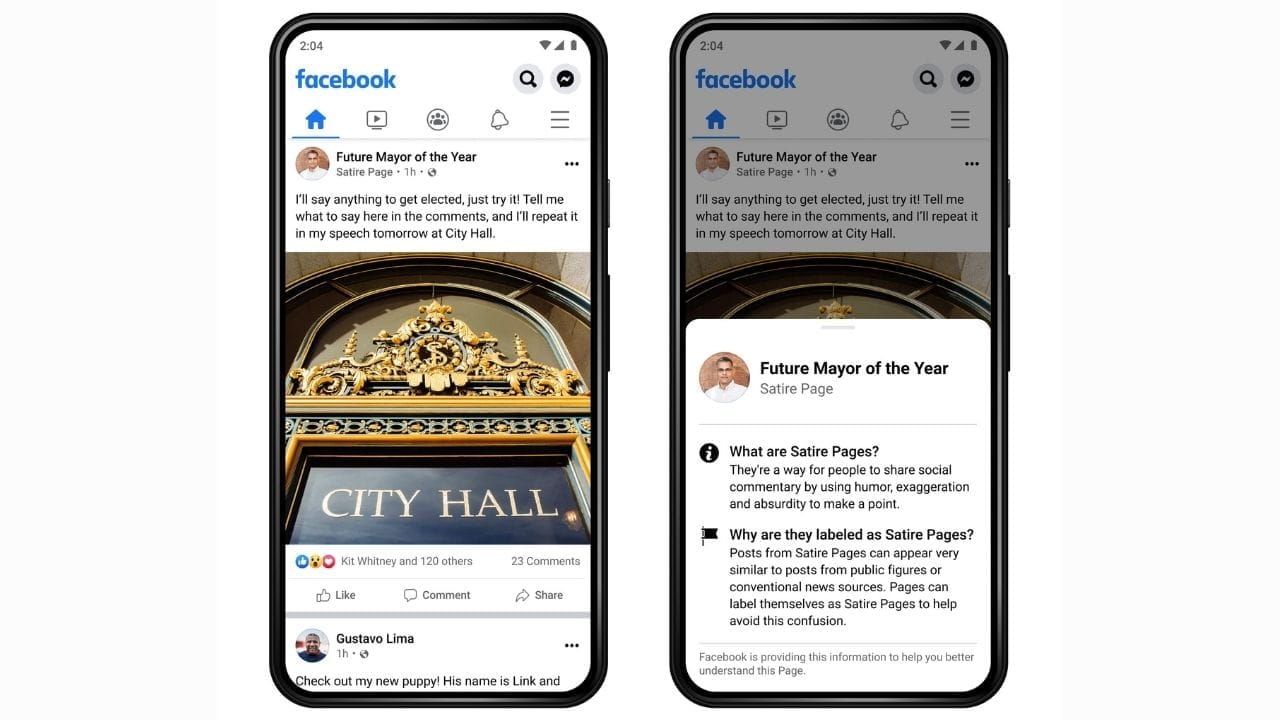 FP trendApril 9, 2021 11:01:47 PM IST
Facebook has been introducing several ways to curb the spread of misinformation on its platform. Looking ahead, the social media platform has announced that it is now testing the page tagging feature to give people more context about the pages they see. These tags will appear below the page name and people will be able to click on them to learn more about posts. Political pages will be labeled "civil servants." Other tags include "Fan Page" and "Satire Page," which will be added to pages that provide memes, fun content, and more.
Starting today, in the United States, we're testing a way to give people more context about the pages they see. Gradually, we'll start applying tags like "public official," "fan page," or "satire page" to news feed posts, so people can better understand who's coming. pic.twitter.com/Bloc3b2ycb
– Facebook Newsroom (@fbnewsroom) April 7, 2021
This will help differentiate between genuine and non-genuine novelties. With this, confusion about content can also be resolved. As a final result, it will also help Facebook curb the spread of fake news, which is a trend that doesn't seem to be dying out.
Currently, Facebook page tags are available to people in the United States and are part of the test. There is no word on whether or not they will come to India for us. Doing so can help us better understand the pages that appear in our Facebook feed and know the nature of the content being shared.
In its effort to combat misinformation, Facebook also recently started misinformation labeling, corded third party data verifiers to find out the authenticity of the information, he removed several fake Facebook accounts, among other things.