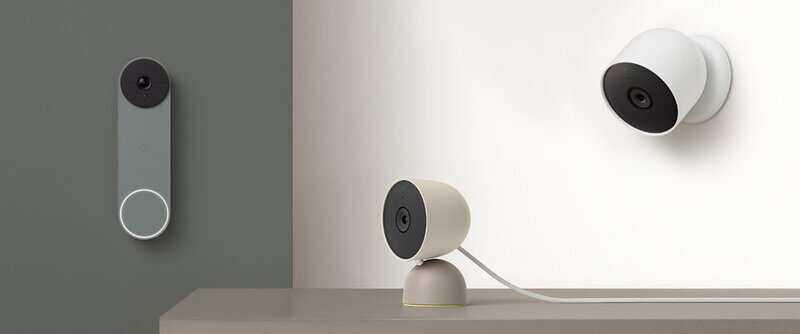 Internet search giant Google has expanded its home devices lineup in US with the launch of its next-generation Nest Cams and Doorbell. The Google Nest Cam (battery) is company's first outdoor/indoor battery-powered camera and is priced at $179.99. Along with this, it also launched Google Nest Doorbell (battery), which is also the first battery-powered doorbell from the company and is priced $179.99. Besides these, there's Google Nest Cam with floodlight, company's first connected floodlight camera launched at $279.99 and lastly, the second-generation Google Nest Cam (wired), a wired indoor camera and company's most affordable Nest Cam ever which is priced at $99.99.
Google Nest products availability
The new battery-powered Nest Cam and Nest Doorbell are available for preorder today and will go on sale on August 24. As for the Nest Cam with floodlight and the new wired indoor Nest Cam, they are "coming soon."
Google says that its new cameras and doorbell can detect important events that happen in and around the home, including alerts for people, animals and vehicles because they "process what they see on-device, which means more relevant notifications and added privacy and security."
Nest's new camera and doorbell allow users to install Nest Cam and Nest Doorbell anywhere in the home where there's a power outlet or existing doorbell wires. It comes with the option of both wire-free design and option to wire the devices.
These new camera systems are fully integrated with the Google Home app. Buyers also have the option to purchase a Nest Aware subscription to extend your event video history from three hours to 30 or 60 days, gain advanced features like familiar face detection and get continuous 24/7 video history on wired Nest Cams with Nest Aware Plus.
FacebookTwitterLinkedin