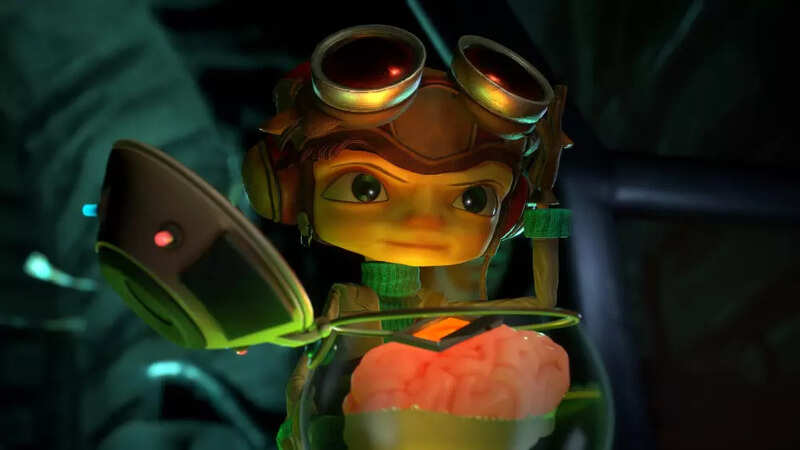 Action-adventure platform game Psychonauts 2 will launch on August 25, 2021, two days from now, on Microsoft Windows, Xbox One, Xbox Series X|S, PlayStation 4, macOS and Linux platforms. The game is the sequel to Psychonauts, which came out way back in 2005. The game is developed by Double Fine Productions and has got Xbox Game Studios as the publisher.
As per the game description, the Psychonauts are a band of members who are masters in psychic espionage. Razputin "Raz" Aquato is a trained acrobat and powerful young psychic and wishes to join this eclectic organisation of psychic super spies which isn't doing that great with a mole in the group and the leader who hasn't been the same after being rescued from a kidnapping.
In this game, served to you in cinematic detail, will be the exploration of the minds Raz can touch and probe into; he can "battle their inner demons, unlock hidden memories, and resolve their emotional baggage", says the game description of his abilities. The platformer also allows the player to wield a number of psychic abilities that include the powers to blast, burn and levitate things, slow down time itself to solve environmental puzzles, etc.
Psychonauts 2 will arrive as a part of the Xbox Game Pass on both consoles and PC. Other games coming to the Xbox Game Pass are Star Wars Jedi: Fallen Order, Star Wars Battlefront II, Need For Speed Heat, Twelve Minutes. Plus, Train Sim World 2, Recompile and Humankind.
FacebookTwitterLinkedin
###[ad_2]
Originally Appeared Here