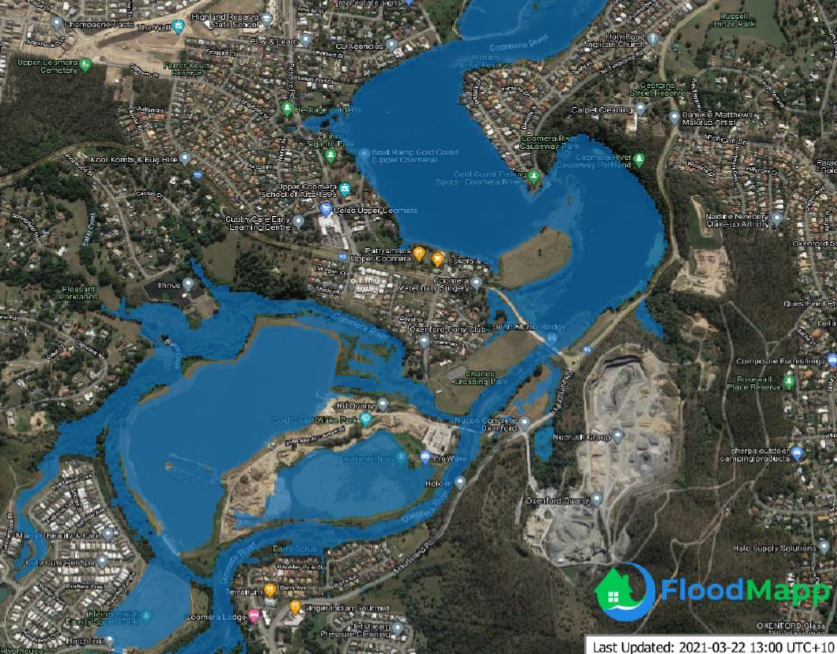 The Palaszczuk Government is encouraging Queensland entrepreneurs to help fire up our COVID-19 Economic Recovery Plan with the opening of round eight of the Advance Queensland Ignite Ideas program.
Innovation Minister Stirling Hinchliffe said entrepreneurs with bright ideas for new, job creating products and services for Australian or global markets could apply for grants of up to $200,000.
"The Advance Queensland Ignite Ideas program is designed to help startups and small-to-medium businesses scale up great innovations for commercial success," Mr Hinchliffe said.
"Since 2016, Ignite Ideas has supported more than 5,600 Queensland jobs.
"We've helped 364 Queensland-based companies to develop ideas in the tourism, agriculture, advance manufacturing, renewable energy, technology, engineering and construction industries."
The Ignite Ideas program has taken Brisbane-based FloodMapp to the United States with the company's hydrology technology.
FloodMapp's tool for timely flood intelligence to government agencies and businesses has won a US $300,000 contract to pilot the technology in Virginia.
Co-founder Juliette Murphy said Ignite Ideas was vital in kickstarting the company's growth and commercialising the world's first solution for real-time flood modelling.
"The funding and access support through Advance Queensland gave us the boost we needed to take our product internationally," Ms Murphy said.
"FloodMapp is working on a pilot project in Virginia, USA to implement the NowCast model with wayfinding app Waze.
"This will give commuters confidence to avoid flooded streets whilst going about their daily commutes.
"Locally, we've gone on to develop key partnerships with Queensland Fire and Emergency Services (QFES), the Queensland Police Service (QPS) and local government councils to ensure Queenslanders can be safe during flood events."
Queensland Police Senior Sergeant Mike House from Logan District Disaster Management said FloodMapp's technology proved valuable during flooding of the Logan River earlier this year.
"It also allowed us to print a list of properties and begin doorknocking in plenty of time to allow residents to prepare for the possible flood," Sergeant House said.
Minister Hinchliffe said the Ignite Ideas program demonstrated Queenslanders were innovators.
"From safety ladders and the management of heavy machinery lubrication, to world-first solar drones, fatigue monitoring devices and airtight respiration masks for men with beards, Ignite Ideas is working with Queenslanders to get their bright ideas to market," he said.
"We're supporting local innovation and entrepreneurship to drive the jobs and industries of the future and our COVID-19 Economic Recovery Plan."
Applications for Ignite Ideas round eight opens on 1 July and closes on 22 July.
###[ad_2]
Originally Appeared Here