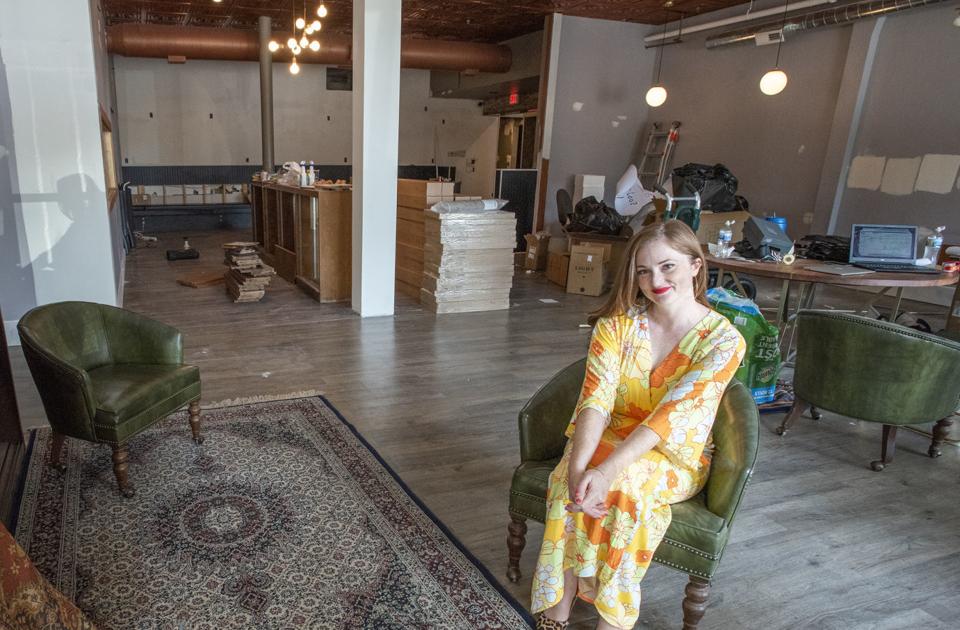 Questions? Click here
Jenny Shima will be opening Lit Books & Bar at the former site of Hank's Table on Neil Street in downtown Champaign. The project includes a second Hopscotch Bakery & Market.

Robin Scholz/The News-Gazette

CHAMPAIGN — A bookstore, bar and bakery/cafe all under one roof will be opening soon in the heart of downtown Champaign.
Jenny Shima is calling her new venture Lit Books & Bar, and she's partnering with the owners of Hopscotch Bakery & Market — Kaya Speagle and Kelly Hieronymus Whiting — who will be opening a second Hopscotch location inside Lit.
Set to open this fall, Lit is taking over the premises of the former Hank's Table restaurant — which closed last October — at 122 N. Neil St., C.
Shima and Whiting said Lit will be a bookstore and bakery by day, with the addition of a bar serving wine and beer in the evening, with appetizers and desserts also available.
"Like our first brick and mortar, we will focus on beautiful inventive pastries and local coffee with the addition of fun savory small plates, salads and snacks," Whiting said. "Beer, wine, zero-proof and plated desserts for a fun evening date post-dinner with an emphasis on local collaboration to highlight our new location and partnership with Jenny Shima of Lit."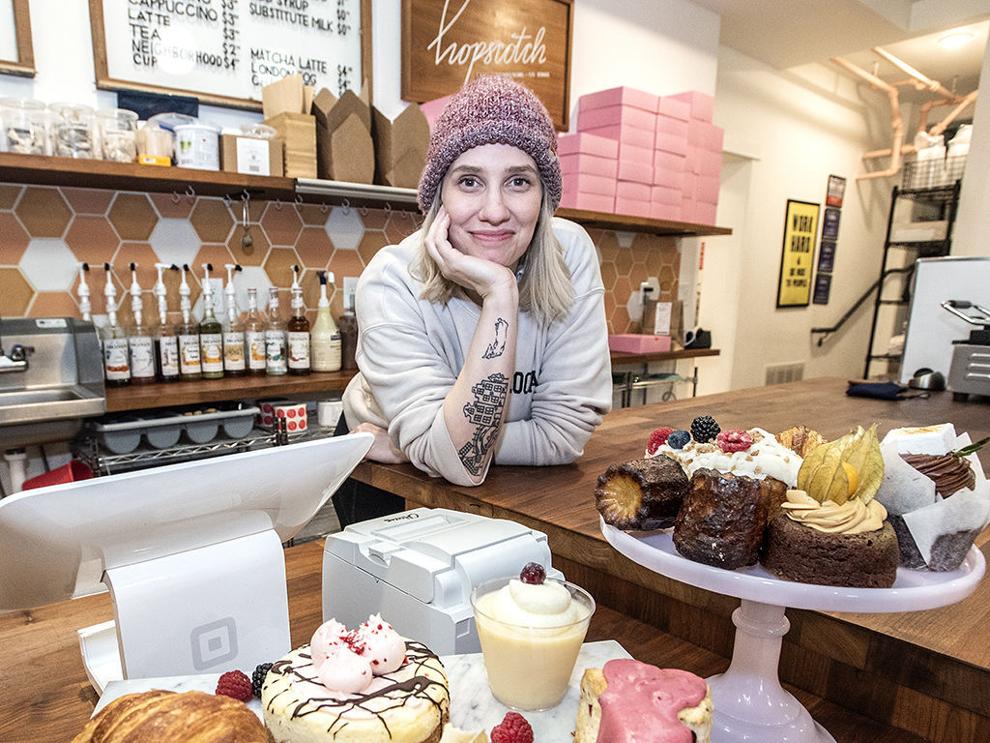 Owner Kaya Speagle with some of her products at the Hopscotch Bakery at the corner of John and Pine in Champaign

Robin Scholz/The News-Gazette
The baking for both Hopscotch locations will continue to be done at the flagship shop at 802 W. John St., C, Whiting said.
Shima said the bookstore will sell new books, so it won't be competing with the nearby Jane Addams Book Shop, which focuses on used and out-of-print books.
With 2,000 square feet for this venture, Lit will offer a lot of books, she said, and the collection will be curated over time to suit what local shoppers want.
Shima, who moved to Champaign-Urbana about five years ago for her husband's job as a physician at Carle, has operated a software company and landscape-design business in the past, she said. This is her first retail/bar business.
She is also currently director of marketing and brand for Epivara, a start-up venture at the University of Illinois Research Park.
Among Shima's other plans for Lit: hosting speakers, events for kids, book-signings, "whatever the community wants," she said.
She sees Lit as more than a bar and a bookstore. Along with home and work, she wants it to be a third place where people can come and feel like they belong.
A remodeling of the former Hank's Table interior is already underway, with a goal of creating a lighter and brighter space, Shima said.
Outdoor seating will also be available.
Shima said she's lived in about nine places, and she's happy to call the Champaign-Urbana community home.
Launching this business, she said, "is putting down roots."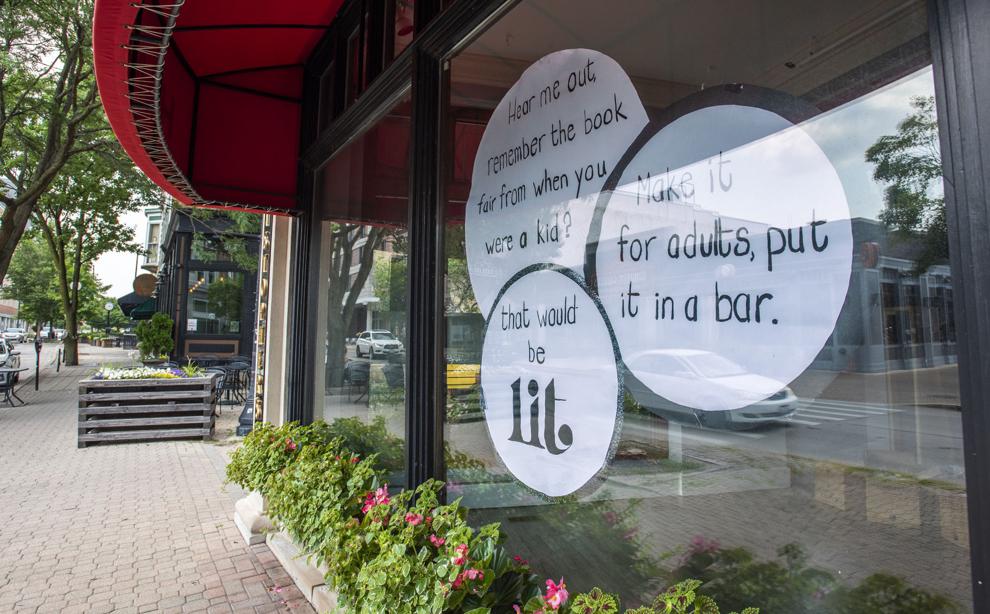 Signs on the window hint of the Lit Books & Bar that will be opening later this year on Neil Street in downtown Champaign.

Robin Scholz/The News-Gazette

###[ad_2]
Originally Appeared Here