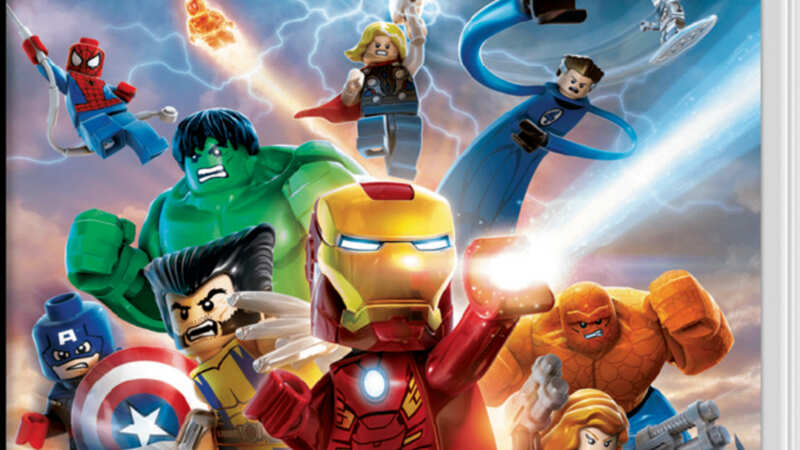 Lego Marvel 'Superheroes' is coming to the Nintendo Switch on October 5. The game lets you become a part of a good versus evil story set in the Marvel Universe. With Lego Marvel Super Heroes, you can play as one of your favourite superheroes from the comic book universe.
There are more than 100 playable characters to unlock in the game the likes of which include Thor, Captain America, Iron Man, Spider-Man, Wolverine, Hulk, Hawkeye, Deadpool etc. Players will also get a chance to travel to iconic locations in the Marvel Universe like the Stark Tower, home of billionaire Tony Stark, the X-Mansion, home of the mutants known as the X-Men, Asteroid M and Asgard, where Odin, Thor's father rules.
The game on Nintendo Switch also comes with the following DLC packs:

LEGO Marvel Super Heroes Super Pack
The Super Pack DLC adds more superheroes and supervillains to the game, and also adds new vehicles and races. Some of the notable additions include the Dark Phoenix, Beta Ray Bill the Winter Soldier, Symbiote Spider-Man, Hawkeye and Falcon.

LEGO Marvel Super Heroes Asgard Pack
The Asgard Pack adds more characters to the game like Sif, the shield-maiden of Asgard, and Jane Foster, Thor's love interest. You can either choose to fight on the side of Odin and the Warriors Three: Volstagg, Hogun and Fandral or join the evil side and play as Malekith, the leader of the dark elves and Kurse, the Big Lego Figure.
FacebookTwitterLinkedin