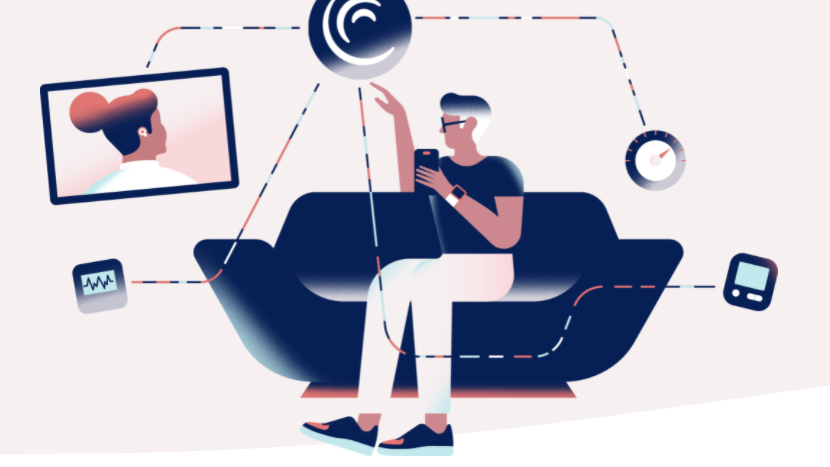 A handful of Nashville names are involved in the formation of a new remote care management company based in New York that focuses on patients with chronic health conditions. 
Newly launched health tech company Cadence has so far raised $41 million for its launch, including support from Nashville-based Martin Ventures and investor Adam Boehler. The funding round was led by Cambridge, Massachusetts-based General Catalyst Partners and Thrive Capital, with additional capital coming from Chelsea Clinton.
Nashville-based hospital operator LifePoint Health has already entered a partnership with the company, which will work to deliver remote care to more than 100,000 LifePoint patients across the United States. The partnership's first initiative will be focused on medical compliance for health failure patients in a single market, according to a press release.
The plan is to build out the largest remote care platform for heart failure patients in the country. Cadence will use its proprietary technology, Care in Sync, to monitor clinical outcomes and determine action plans for clinicians. 
"Our partnership with Cadence is an exciting step forward in bringing new capabilities for our providers to better support their chronic care patients and advance our mission of Making Communities Healthier," Christopher Rehm, senior vice president and chief medical officer of LifePoint Health, said in the release.
"LifePoint is committed to investing in technology-enabled solutions that improve quality, access and outcomes, and we're thrilled to begin offering remote patient monitoring to people who are managing chronic conditions," Rehm said. "We look forward to expanding access to care by combining Cadence's innovative technology with clinical excellence to help LifePoint deliver a consistent, personal and high quality care experience." 
Former HCA executive Ryan Keith serves as Cadence's partnership lead. Others in the company's C-Suite include:
• Theodore Feldman as chief medical officer
• Former Salesforce VP Eric Hauser at chief technology officer
• Former Landmark exec Susan Mackin as head of care delivery
• Vikram Singh as head of product
• Former Oscar Health exec Chip Stine as business operations lead
The company was founded by former media exec and venture capitalist Chris Altchek and Thrive General Partner Kareem Zaki.
###[ad_2]
Originally Appeared Here