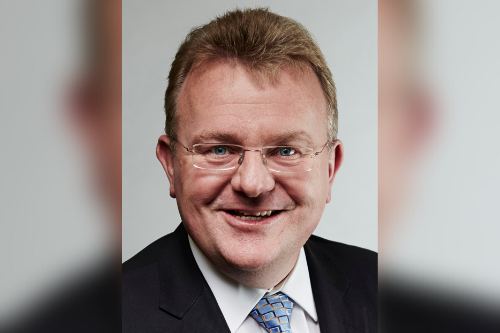 Sunday saw World MSME Day celebrated, the United Nations-designated day to celebrate the great work done around the world by micro, small and medium enterprises (MSME).
The Australian Small Business and Family Enterprise Ombudsman, Bruce Billson, used to day to pay tribute to the sector and to call attention, in particular, to the vital role that women play in our small businesses.
"You might have thought Wimbledon starting was the biggest deal on 27 June, but it's not," he joked.
"It's actually World MSME Day, recognised by the United Nations for Micro, Small and Medium enterprises, and to celebrate, respect and honour the enterprising men and women that rive our MSME and family business economy."
"It's a deserved recognition and highlights that, in terms of COVID economic recovery, this community is going to be a vital driver of prosperity, employment, future growth and prospects."
He paid tribute to the vast contribution made by female entrepreneurs in our economy.
"One of the key things that is being acknowledged, and which is a crucial part of our economic landscape, is the vital role that women play," said Billson. "It's celebrating that there is a real growth in new business, with two thirds of newly established businesses being started by women over the last decade up to 2019."
"That's a very exciting sign. Women represent about 38% of ownership of Australian small businesses and that's growing, which is exciting and worthy of celebration as we honour enterprising men and women on this special day."
"Women are recognising their wisdom in identifying problems that they and their peer group are experiencing, finding solutions and then seeing the business opportunity in it. It's a constructive problem solving led area of innovation, and for many women looking to pursue that business career by owning and leading their own enterprise, it is something that can bring the full skillset together even where their career might have been punctuated by other decisions such as starting  a family."
Brokers can be at the forefront of helping female entrepreneurs, particularly in accessing SME finance.
"It still is an area where there is work to do," said Billson. "In terms of access to finance, we're seeing some really innovative things dealing with what's been a challenge for all small businesses and in some cases more so for women, particularly where there's been interruptions in careers and needing to prove a new enterprise is worth backing when they're aren't past financials that can be relied upon."
"Some of the traditional models of peer support, such as local Chambers of Commerce and the like, haven't always worked for women and what we're seeing is an increasing number of women sharing their business story and journey."
"That old saying 'what you can't see you can't be' is helped by that increased visibility and preparedness of women to share the insights and wisdom that they've gain is also proving to be crucial for women's entrepreneurship."
"Brokers can play a very substantial role in being allies for women entrepreneurs to help them navigate avenues of finance that are suited to their entrepreneurial journey."
###[ad_2]
Originally Appeared Here