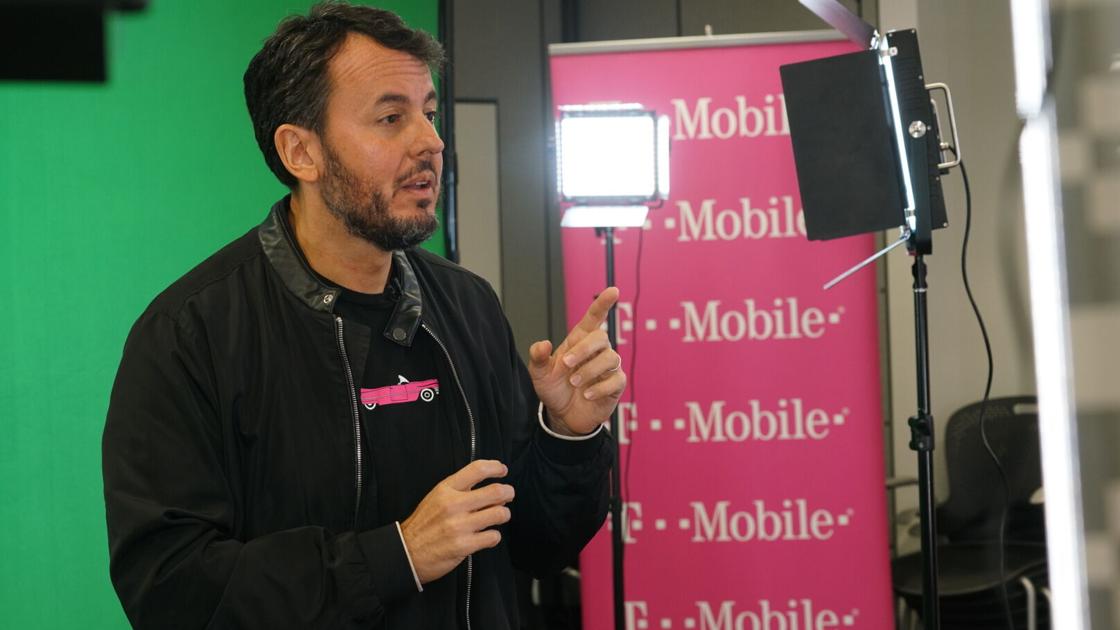 T-Mobile today unveiled new services designed to help resurrect small businesses from the post-pandemic digital world, with new plans designed specifically for small businesses with unlimited 5G access included and an incentive to "Facebook Advertising on Us" designed to accelerate the digital marketing capabilities of small businesses. All this from the largest 5G network in Puerto Rico and the United States, according to the company.
"In Puerto Rico, small businesses make up 40 percent of the private sector workforce and up to 25 percent of them were at risk as a result of the pandemic. However, we have seen how the owners of Small businesses have reinvented themselves by boosting their business and their resilience is admirable.With this launch, T-Mobile brings more connection, value and service to small businesses through redesigned and improved plans with our 5G network, at affordable prices that "As a leader in 5G with the largest network in Puerto Rico and the United States, we want T-Mobile to be accessible to everyone, including small businesses and their customers," said Jorge Martel. vice president and CEO of T-Mobile Puerto Rico.
T-Mobile knows there is nothing more rewarding or difficult than starting a small business. And there is nothing more important to the health of the American economy than the success of small local businesses. Prior to the pandemic, the country's 31 million small businesses accounted for nearly half of the U.S. workforce and 44 percent of its economic activity, according to the company.
Although the pandemic has affected the entire U.S. economy, small businesses were especially affected. Over the past 15 months, nearly 10 million small American businesses have closed their doors at least temporarily. But small businesses are resilient. Across the country, creative and agile small business owners responded to the pandemic's constraints by changing their business model to take advantage of e-commerce, many for the first time.
Before Covid-19, more than one in three small businesses had never reported a digital sale, Martel noted. Today, however, nearly seven out of eight small businesses sell goods and services online.
Now, finally, we see signs of activity across the country, bringing hope to small business owners and their customers in small and large cities. The good news is that for the millions of resilient small businesses that still exist, the massive transition to online and mobile shopping is ushering in a new era of opportunities that offer new ways to thrive.
"For more than a year, small businesses have faced one unimaginable challenge after another and we are committed to ensuring that mobile connectivity and Internet access are not among them," said Mike Katz, vice president of T- Mobile for Business. "And because small businesses are so critical to the economic prosperity of all local communities, we are thrilled to offer our support in a way that only Un-carrier can offer, offering new and unconventional services to help. small businesses to unlock the opportunity ahead.
Introducing T-Mobile Business Unlimited: New Specific Plans for Small Businesses
Small businesses may be ready to charge ahead in the first world of the 5G mobile of the future, but former carriers continue to slow them down with limited plans, additional fares and poor service, according to T-Mobile . And that's before you get to the part about 5G, which often costs more on a carrier plan, if you can access it. T-Mobile believes in 5G for everyone and brings the same Un-carrier approach to small businesses that turned the consumer wireless business into the lead and turned the Un-carrier into the fastest growing wireless company in the world. country.
Today, Un-carrier is introducing new plans designed specifically to meet the needs of small businesses with three levels of service so that every small business can choose the plan that best meets their needs.
These are the only small business plans in America that include:
 Unlimited conversations, text and data on America's largest, fastest and most reliable 5G network.
 High-speed mobile hotspot data with all plans, so you can share your connection and power your entire computer anywhere.
 More Premium data, such as T-Mobile's innovative Magenta MAX plan with unlimited Premium data, so you can use it as much as you want and you can't slow down depending on the amount of data on your phone smart you use.
 An unlimited Wi-Fi option during the flight, so you can be connected almost anywhere.
 Microsoft 365 included in the Ultimate and Advanced plans, so you can get things done.
All this at a price that the competition does not match, for six or more lines, of the company that led the prestigious wireless satisfaction study of JD Power US Business for companies of all sizes: very small, small and medium and large companies. Plans start at $ 25 per line per month.
Association with Facebook Advertising
In a world that filled a decade of digital transformation in the last year, you need to have digital knowledge and the ability to reach customers online. Facebook offers small businesses an incredibly highly targeted reach. In fact, two-thirds of Facebook users visit a local business page at least once a week. This is just one of the reasons why T-Mobile is setting up with Facebook experts to help eligible small business customers improve their digital marketing game. This includes up to three individual consultations with a Facebook marketing expert and educational resources and leadership content designed to help small business owners harness the power of digital marketing, from beginners to the most experienced in digital. And all small T-Mobile businesses with three or more lines can get $ 200 in digital advertising to market their business on Facebook and Instagram.
"Combining the power of the T-Mobile network with Facebook tools, training and marketing support for small businesses, we can help small businesses across the country connect with their communities. Supporting the growth of small businesses will be key to driving economic recovery, "said Mark D'Arcy, Facebook's Vice President of Global Business Marketing.
This new content is based on T-Mobile's Magenta Edge initiative, which includes a growing library of new original content to help small American business owners master the avatars of entrepreneurship.