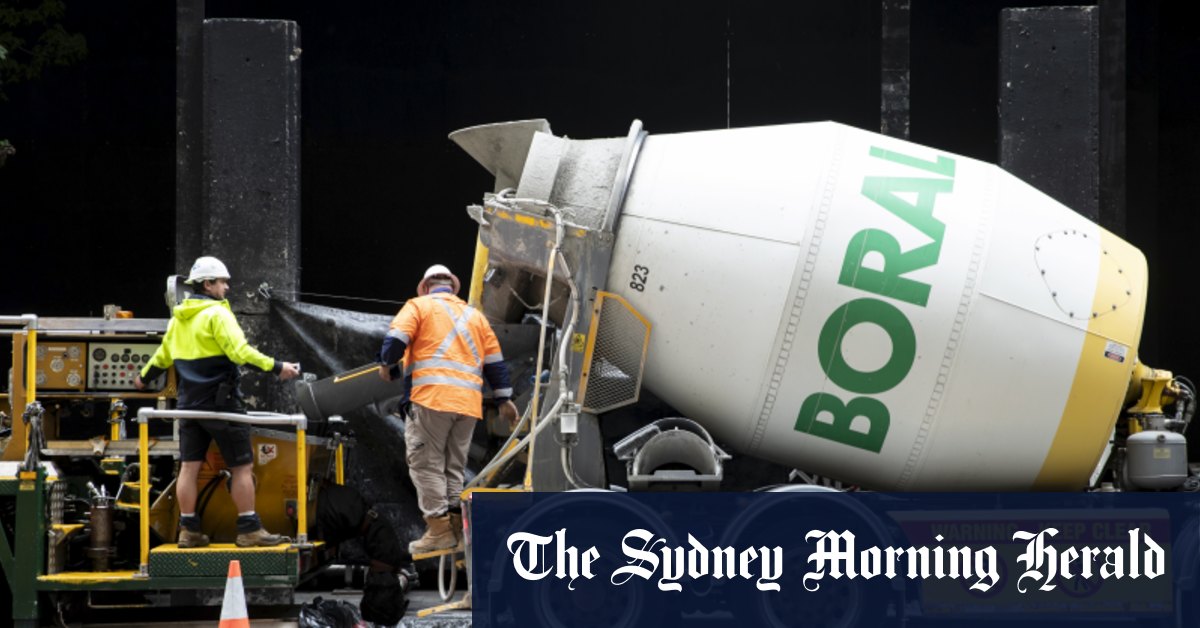 Boral has bolstered its defence against a takeover bid by Kerry Stokes's Seven Group with the announcement of a $US2.15 billion ($2.9 billion) deal to sell its US building products business to US group Westlake.
The sales price is above the $US1.8 billion to $US2 billion valuation range ascribed to the business by Independent Expert Grant Samuel & Associates, which valued the entire Boral business at up to $11.2 billion in the defence statement released earlier this month.
But the sale also underlines the losses suffered by investors. Boral acquired the North American business known as Headwaters in 2017 for $US2.6 billion as part of the expansion plans by its then-chief executive Mike Kane.
Boral has announced the sale of its North American building products business for $2.9 billion.Credit:Louie Douvis
Boral's largest shareholder and suitor Seven Group, was critical of the sale.
"The US Building Products business has been sold for a loss. This business has been outperforming while the Australian business is under-performing. This seems like a rushed sale process in response to our offer. Our view is that Boral should have secured more," it said.
"We are also concerned that Boral's board has seemingly given up the ability to hold the chief executive and chief financial officer accountable for performance and results, with the sale announced alongside a guarantee of their employment and long-term incentives. This reinforces our view that this is in response to Seven Group's takeover. Shareholders should be concerned by this."
The sales price exceeds analyst estimates. In May, JP Morgan put a price tag of $US1.6 billion on the business and MST Marquee valued it at $US1.8 billion the same month.
Boral chief executive Zlatko Todorcevski said the company's board would assess the use of the surplus capital generated by the deal.
"After optimising Boral's net debt position and allowing for reinvestment needs, we expect a significant surplus to be available for distribution to Boral's shareholders," he said.
###[ad_2]
Originally Appeared Here