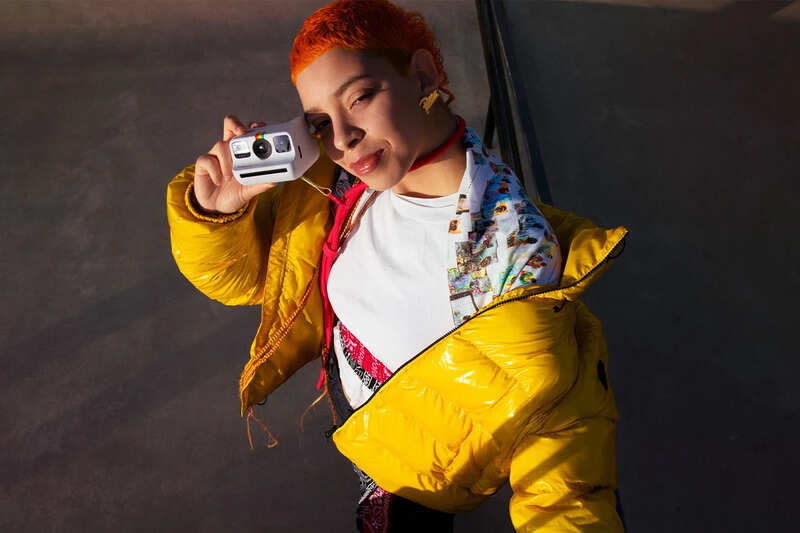 Polaroid has launched the smallest analog in the world instant camera. Called Polaroid Go, the instant camera is 4.1 inches long, 3.3 inches wide and 2.4 inches high.
This new Polaroid instant camera is smaller than FujiFilm's Instax Mini 40 that the company recently launched.
Polaroid Go includes a newly created timer, a selfie mirror and a dynamic flash. The smartphone also includes a dual exposure feature. The device comes with a built-in battery that promises to last up to 15 movies and each movie consists of 16 prints.
The prints used in the camera are smaller than regular Polaroid prints and measure 2.6 inches by 2.1 inches across the white margins and the actual image size is 1.9 inches by 1. 8 inches.
Speaking about the device, Polaroid CEO Oskar Smolokowski said, "Bringing innovation, product design, creativity and a little attitude to Polaroid has been our focus since we took on the new team three years ago. "The Polaroid Go is our biggest contribution to date. It's really fun but incredibly well designed and will make it easier for you to carry a completely different camera than your phone wherever you go."
The company has started booking Polaroid Go and will start shipping the device starting April 27th. The instant camera comes with a price of $ 100.
FacebookTwitterLinkedin